ASPEN Business Management Software for Bobcat Dealers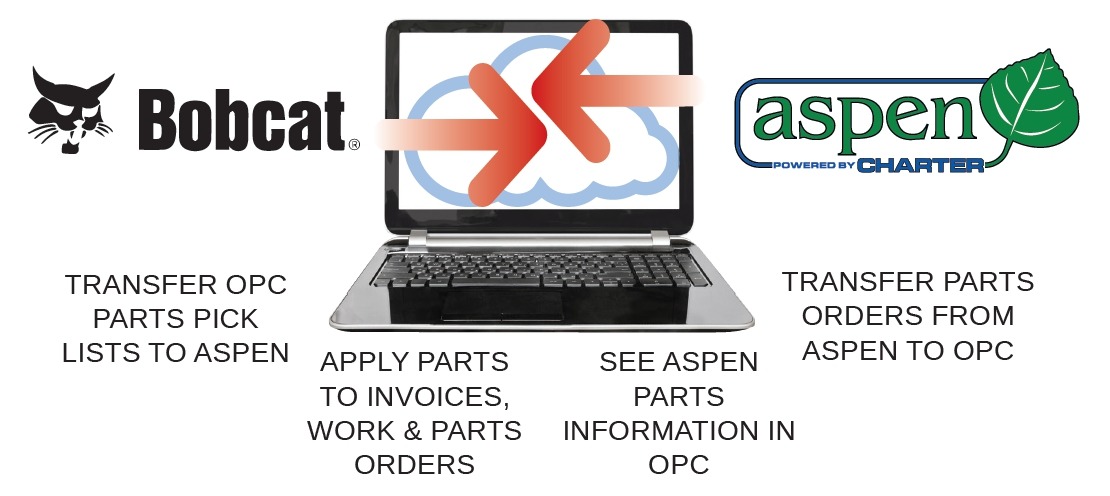 Become one of the many successful Bobcat dealers using ASPEN.
ASPEN is a complete Dealership Management System to manage and improve all facets of your business. Because it is a true "real-time" business system, ASPEN provides up-to-the-minute detailed information on key performance statistics and financials—available right from the system's continually refreshed system dashboard.
Charter Software works closely with Bobcat Equipment & Attachments to provide dealers with the latest e-commerce integration built-in to ASPEN. Using ASPEN's integration, Bobcat dealers can send and receive supplier transactions directly from ASPEN without needing to manually re-key data into Bobcat's intranet. This results in hours saved in labor and improvements in accuracy, both of which positively impact your bottom line. Bobcat dealers can also transfer parts orders from ASPEN to Bobcat using the ASPEN Bobcat Communications Interface.
Marketing to existing customers, expanding customer reach, improving internal communications and quick access to critical business information are some of the many ways the ASPEN Dealership Management System can help Bobcat dealerships improve and grow their business!
Our commitment to the innovative use of technology allows us to quickly adapt to industry trends and other dealer requirements, expanding the features of ASPEN to include much more than just a dealership business system.
At Charter Software, we help Bobcat dealers tackle and solve the daily challenges of managing a profitable heavy equipment business. 
To learn more about the Bobcat ASPEN interface, please download more information or contact us.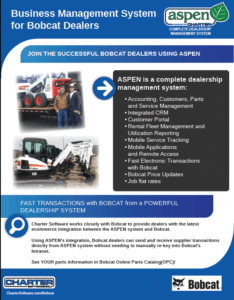 *Charter Software Inc.is not affiliated with Bobcat or the Bobcat brands. The accompanying logos are registered trademarks used with permission of the manufacturer.