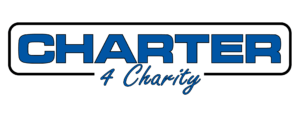 Charter Software Inc. announced today total donations through their philanthropy, Charter4Charity exceeded $11,000 in 2017. Since the program's inception in 2015, Charter4Charity has donated to multiple organizations sponsored by partners in the agricultural, construction, industrial, powersports, material handling and golf car industries.
Organizations that have benefitted include:
Charter4Charity supports the Charter Software's cause to help people flourish at every opportunity.  Funds were raised at various dealer and industry meetings throughout the country.
"I am proud of the money we have been able to contribute so far with Charter4Charity, especially in recent years where there have been several natural disasters that impacted the industries we serve" Anne Salemo, Charter Software President/CEO said. "I hope to see more people join the movement and consider incorporating philanthropy into their organization's overall effort."
About Charter Software Inc. 
Charter Software provides scalable, integrated Microsoft-based business management software designed to increase communication and profitability across all departments for equipment dealerships, golf car, and turf distributorships. ASPEN, Charter Software's business management software, provides mobile and rental tools that help companies manage multiple aspects of their business both in and out of the office. Close relationships with the industry's leading OEMs and suppliers allows them to create streamlined EPC/e-commerce integrations that strengthen dealers' and distributors' connections with their business partners.   
Contact Charter Software  
5951 S. Middlefield Road, Suite 200 
Littleton, CO 80123 
solutions@chartersoftware.com 
(303) 932-6875