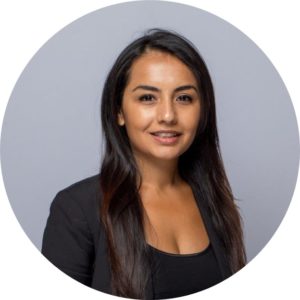 Centennial, Colorado, May 25, 2022 – Charter Software, a leading North American dealership software provider, is pleased to announce that Kanchan Java will be stepping in as the new General Manager to provide more focused attention to the business.
Kanchan has worked for Constellation Software, Charter Software's parent company, for over 4 years, playing a critical role in the Charter and c-Systems acquisitions. In this time, she has led key projects for Charter, including implementing new tools and reporting for the Customer Support and Professional Services teams, launching the Dealer Portal, streamlining quoting for Sales, and building a new Cloud Operations team. In her new role, Kanchan is aiming to improve customer experience, focus more heavily on product development and cloud services, and establish stronger relationships with OEM's.
"Charter has a loyal customer base across the Agriculture, Outdoor Power, Construction, Golf Car and Rural Lifestyle industries and we recognize the critical role our flagship product, ASPEN, plays in these businesses. My objective is to establish a much stronger focus on customers and their feedback," said Java. "This will allow us to develop products and services for existing customers at a much quicker pace, as well as attract new customers to grow Charter."
Former General Manager, Ajay Thakur, will shift his focus to Charter's two sister companies, Ideal Computer Systems & c-Systems Software, which will allow each business to thrive.
"Kanchan will bring a laser focus to Charter and the ASPEN product, our valued employees and most importantly, our customers," said Sean Raynor, General Manager of the North American Dealer Group at Constellation Software. "She has the operational experience, drive and passion to lead the Charter business to an even more successful future."
Prior to joining Constellation, Kanchan spent 7 years in Corporate Development for a Livingston International where she led cross-functional teams on acquisition and strategy projects that resulted in significant revenue growth. On a personal note, she lives in Toronto, Canada with her husband and two young boys, aged two and five.
With Kanchan at the helm, Charter will focus on driving product improvements based on customer feedback and expanding market share through targeted sales efforts.