According to business intelligence experts, Customer Relationship Management (CRM) plays a significant role in any business. More business decisions are being made based on customer data than ever before. That is why it's important for your business to have a tool that is integrated with your business system. An integrated dealership CRM software provides dealers unique insight into sales trends visible from within the Business Management System, based on the data you enter in every day.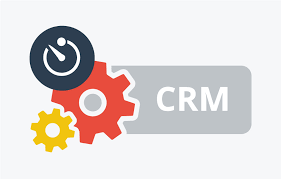 "At its core, customer relationship management is simple. However, it can be implemented in a huge array of methods: websites, social media, telephone calls, chat, mail, email and various marketing materials can all be integrated into a CRM solution. Due to CRM's diversity, it doesn't only benefit larger businesses — using and maintaining a tool is the basis for a scalable sales and marketing system. Any company will benefit from maintaining a record of which conversations, purchases and marketing material can be associated with leads and customers" Jason Kulpa, CEO of UE.co, a marketing technology company, recently wrote in an article for Forbes Magazine.
Dealers can then leverage their own customer information to identify opportunities to increase revenue in parts, service, whole goods. A robust Customer Relationship Management tool also allows you to send mass-email, prepare and track quotes and sales pipeline.
Charter Software President/CEO Anne Salemo sums up why Dealership Management Software with an integrated dealership CRM software is a game-changer. "Having all your communications logged on customer records builds a rich history of all your contact with them. Access to this kind of information along with purchase and service history, the type of equipment they own, warranty expiration and even personal information—such as their children's names—allows staff to be more responsive to customers' needs and greatly improve their customer service."
Learn more about how you can use dealership CRM software to grow your business by downloading our free white paper "Using a CRM to Connect Your Departments".