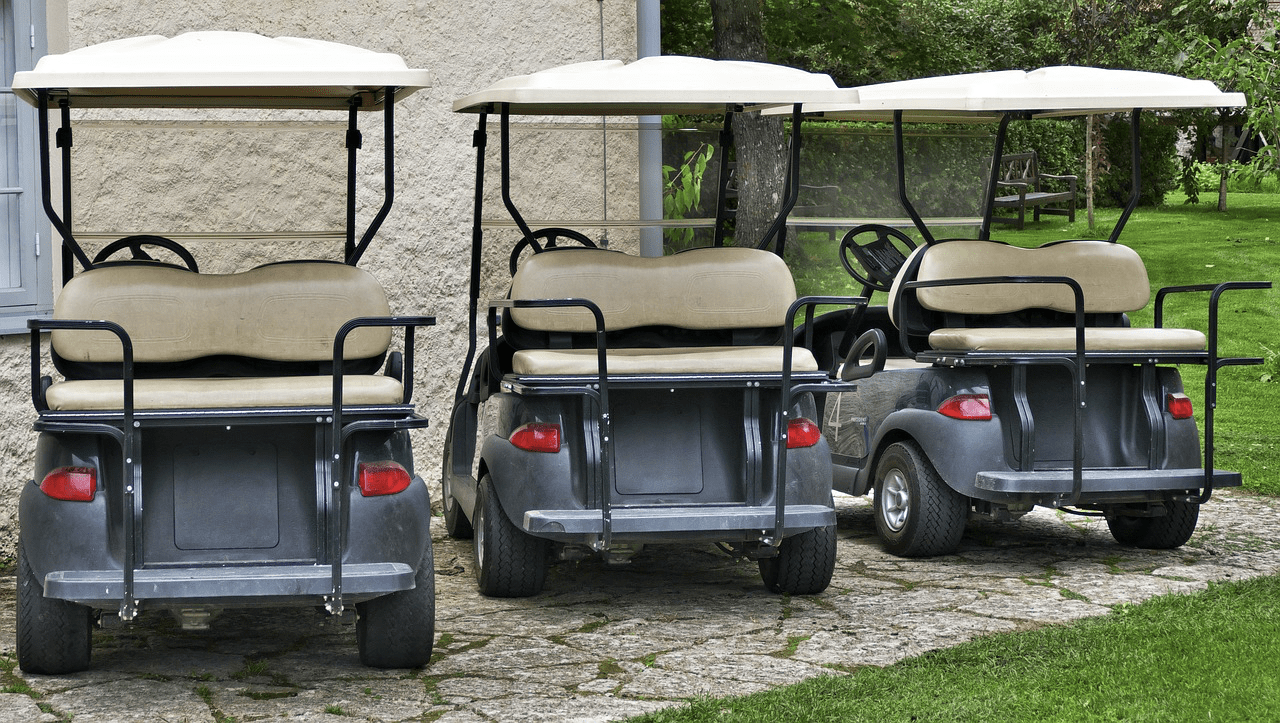 Local SEO is – by far – the most impactful digital SEO strategy for golf car distributors and dealerships. Any business that relies on the sale and delivery of vehicles or heavy equipment does its best business close by.  
However, it takes different distributor/dealer SEO best practices to maximize local search results than it does to improve broad, generic internet search rankings.  Here are a few of the ways that golf car distributors can benefit the most from prioritizing a local SEO strategy.
Meet Buyers Where They're Looking
Internet-based commerce is still evolving. Even the last few years have seen important evolutions in online search trends. Check out this sampling of HubSpot's recent roundup of local SEO stats:
46% of all Google searches are looking for local information.

97% of people learn more about a local company online than anywhere else.

88% of searches for local businesses on a mobile device either call or visit the business within 24 hours. 

"Near me" or "close by" type searches grew by more than 900% over two years.
If you want to meet buyers (especially Millennials) where they are, these trends are significant.  Internet users have become accustomed to search engines knowing their zip code and catering results to the surrounding area. In fact, they're frequently requesting that search engines do precisely this.  
Google knows this and has facilitated this shift by promoting their "local pack" of three top Google My Business listings above all other search results. Golf car distributors who keep up with the times (by emphasizing a local SEO strategy) will be most likely to come out on top of these high-purchase-intent local searches.
Maximize Your Marketing & Advertising Budget
A successful business has to spread awareness to get buyers in the door. However, an over-reliance on advertising can become a burdensome expense for golf car distributors. This is one of the most significant advantages of emphasizing local SEO: it's incredibly cost-effective.
A local SEO strategy thrives on tightly location-targeted keywords, a robust Google My Business profile and content or web pages that are optimized for regional relevance (local events, local search intent, local news). None of these require a heavy ongoing investment, like pay-per-click or mass media advertising. Web content is evergreen; it lasts as long as you host it, doing work long after the initial investment of time and effort.
Once you've achieved a high ranking in Google search results, you'll start to get a continuous stream of traffic – completely for free. Free web traffic gives you opportunities to engage with and convert potential buyers without buying their attention to begin with.
Earn Results Quickly
A broad, general SEO strategy takes time. It's common for marketers to estimate 6-12 months before seeing much improvement in search rankings. However, this is when you're competing for keyword authority with dozens of golf car distributors across the country (or even around the world).
The advantage of a local SEO strategy is that there aren't likely to be dozens of local golf car distributors. You'll only be competing with local rivals, many of whom haven't put as much effort into local SEO best practices. It's often possible for a business in this situation to jump to the front page of relevant Google searches very quickly.
Locally targeted content about current regional events or local industry news can help a ton. Google will notice traffic to these high-interest but low-purchase intent pages. Traffic to any indexed pages will boost the search rankings of the associated website, helping your main page rise up the search results.
Golf car distributors can arm themselves with local content, location-based keywords, a detailed Google My Business profile and other local SEO strategy tools to find customers and earn results right away – without breaking the bank.