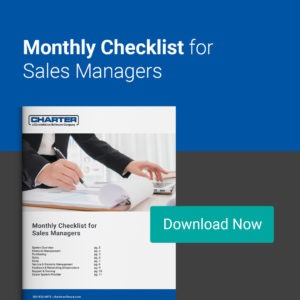 Whether it's a sales team of one or one hundred, the Sales Manager is responsible for guiding the sales team to success and helping the overall profitability of your dealership. It's no easy task.
With feedback from hundreds of dealership Sales Managers and industry experts, we put together a checklist of daily, weekly, and monthly responsibilities to help you stay on top of all your responsibilities.
The printable checklist is completely customizable, so you can keep track of all your ongoing responsibilities, add new ones, and mark them off as you complete them.
Download the checklist for free: