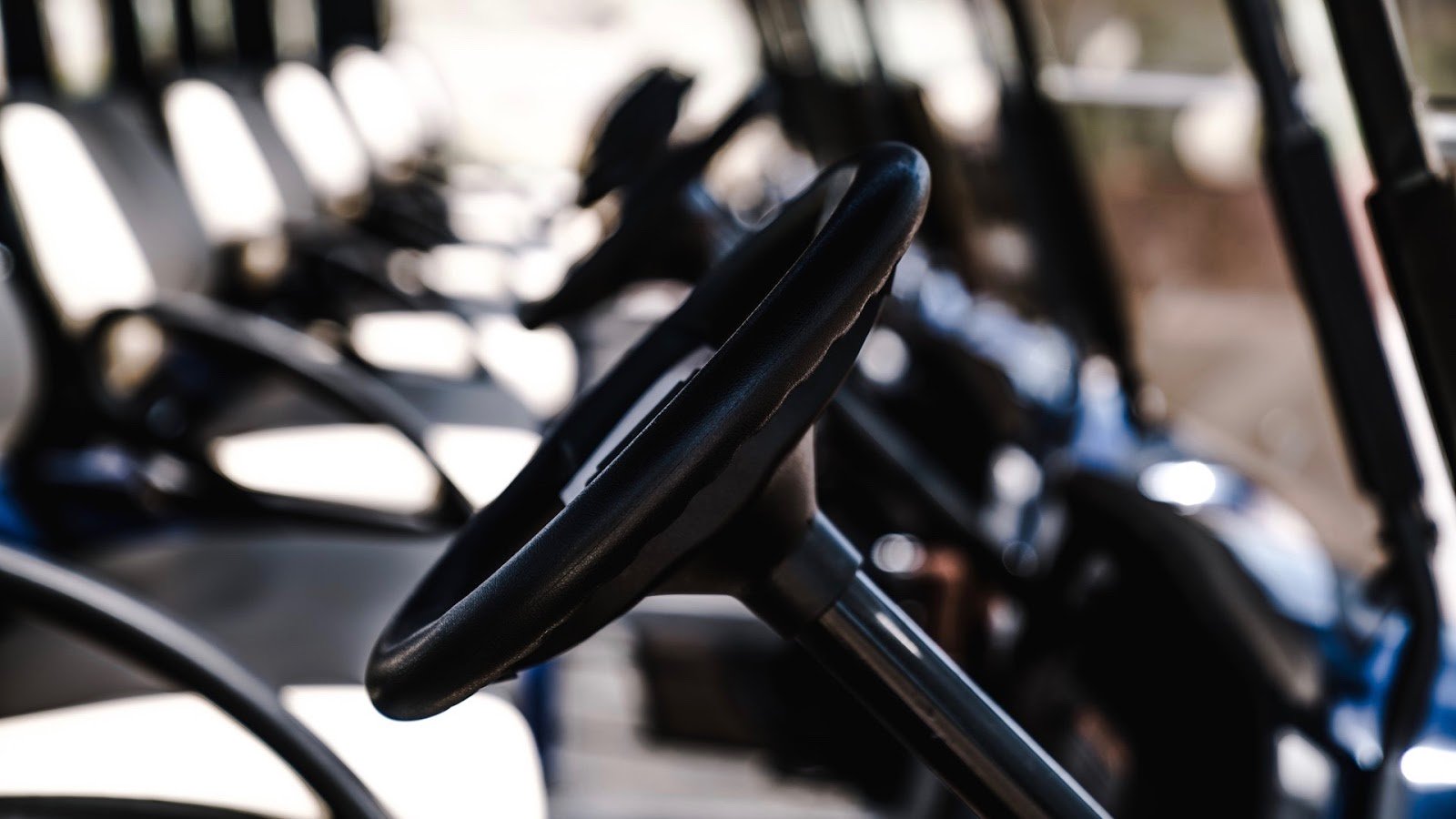 When looking into how to better manage their company, many golf car distributors find that the greatest limitation they face comes from the management software they're using. Or, more specifically, comes from their lack of a mobile management system.
Maybe your dealer management system software is too outdated and limits their ability to see the big picture of their company's performance. Or maybe the immobile system you're currently using makes it needlessly difficult for you to manage your responsibilities as a dealer principal. Whatever the pain points you're experiencing, the odds are high that a mobile management system can help.
Take Your Golf Car Fleet Management to the Next Level
There are few things more time-consuming (and frustrating) than a cumbersome dealer management system. You already have your hands full with a colorful variety of responsibilities, and taking time to jump through digital hoops just to access something like the condition of a given unit is unrealistic at best and costly at worst.
Using a mobile management system like ASPEN, however, can change the way you take charge of your golf car fleet management tasks. Not only will you be able to access information on individual units, customers, invoices, and parts from your phone or mobile device, but you'll also be able to provide your staff with the ability to check on rental rates, meter readings, available attachments, and so much more.
And since ASPEN's mobile technology goes wherever you do, you never have to worry about being without access to your dealer management software. It's even possible to use a hand-held barcode scanner that links up to the ASPEN software, which means you and your team will be able to scan unit serial numbers and then apply them to rental contracts or invoices that are already in the system.
How to Find the Right Mobile Management System
Charter Software wants to see your golf car distributor flourish, which is why we're proud to offer a mobile management system like ASPEN Interactive Mobility (A.I.M.) to our users.
The right dealer management system software is one that will evolve alongside your company and its needs, which is why ASPEN's releases are designed to keep the technology you rely on current and up-to-date with the newest trends. Like Jason Masek, the President of Masek Golf Cars of Colorado, says, "ASPEN is constantly evolving to accommodate the changes in dealership and distribution models."
The mobile management system ASPEN offers is one of the linchpins to the software's success, as it empowers users to connect with anyone (and anything) they need to whenever (and wherever) they need to. For example, dealer principals can:
View in-depth reports on customers, parts, units, equipment, and work orders.
Empower the technicians who are working in the field to check inventory, read relevant customer notes, create work orders, upload images, and even collect payments.
Make note of customer interactions with a built-in voice-to-text feature.
Access inventory information and speed up the physical inventory process.
Call a customer from their record in the A.I.M. system.
And so much more!
Golf car distributors have a lot of jobs to manage, so why would you want to invent more work when a mobile management system like Charter Software's ASPEN could eliminate work? If you're ready to see how dealer management system software can take your company to the next level, book a demo with us today!