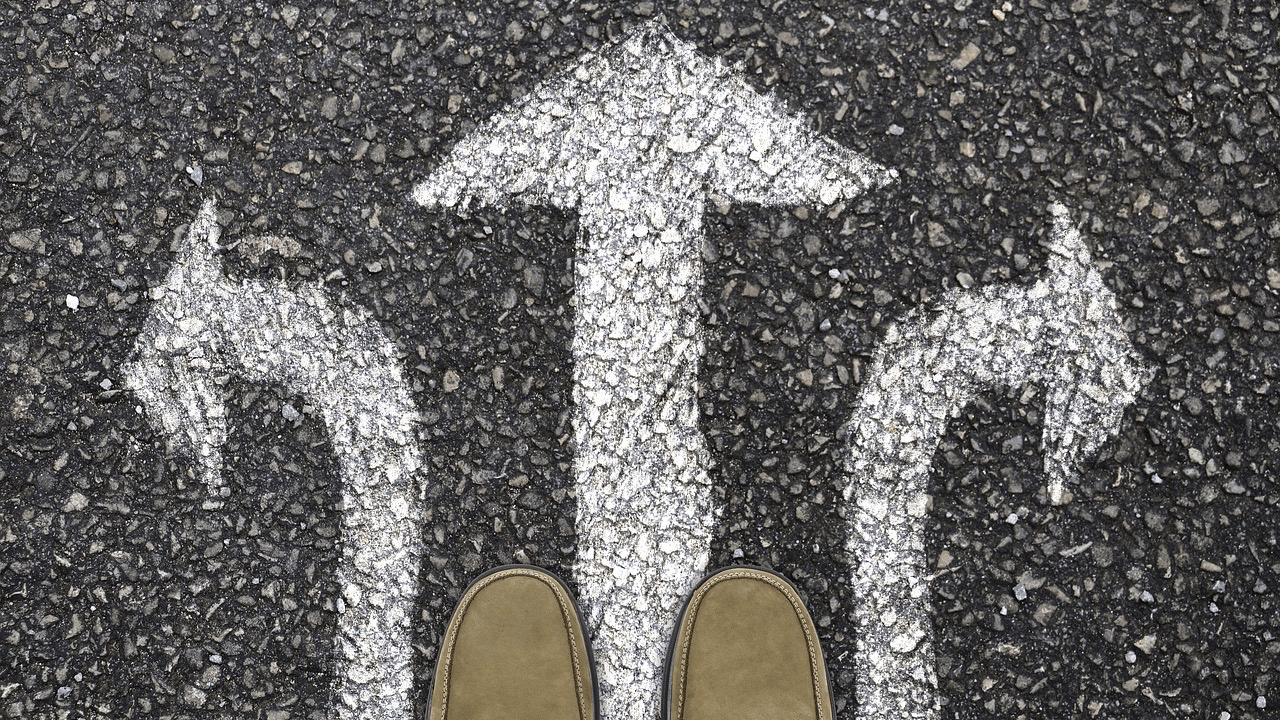 Equipment dealers have had to cope with plenty of uncertainty in the market over the last few years. The U.S. manufacturing sector continues to face unresolved trade tensions and a slowing global economy. Recession-like industry conditions have investors wary but haven't hurt consumer confidence or the labor market. In the middle of it all, ELFF still estimates that ag machinery investment will rise in 2020. Good news!
There's no better way for growing dealerships to tackle these uncertainties – or seize new opportunities – than to implement a robust dealer management system software. The right combination of data and structure can pull back the curtain and reveal doorways to growth.  
But there are a lot of options. Yes, modern dealer management software makes it easy to automatically collect, report, analyze and gain insights from every shred of data in your business operations. However:
Some dealer management systems are

overly complex

– powerful, but hard to learn or use effectively.  

Others are

overly simple

– with little ability to customize or manipulate data, which leaves your business with potential blind spots.
How can you navigate these waters and pick the right dealer management system for you? Here's a step-by-step guide that should help:
---
Table of Contents:
5 Steps for Finding the Best Dealer Management System
---
5 Steps For Finding the Best Dealer Management System
1) Generate a Ranked List of
Need
,
Want
, and
Nice-to-Have
Features
No software solution will be perfect (unless you build it to your needs yourself, from scratch!).  But to get as close as possible, you've got to start by prioritizing your needs. This can begin as a simple brainstorm in a strategy meeting related to future IT investments.
We recommend sorting this list across the three types of features below (and we've included a few suggestions).
Need

– Without these features, there's no reason to examine the product further. They must be included for the system to handle essential business functions. Depending on your business, this might include software components for activities like:

Parts inventory

Unit tracking, sales, and management

Scheduling and managing service work orders

Accounting functions (payables, receivables, payroll and a general ledger) 

Want

– While not mission-critical, these features are essential for productivity, efficiency and vital insights. Products without them will be less effective (and less attractive). 

Integrated Customer Relationship Management (CRM) system

Sales pipeline management tools

Highly sortable, filterable and customizable data reporting functions

Automation tools (for reporting, marketing, scheduling, data auto-fill and more)

APIs that can access third-party data

Nice-to-Have

– These perks are helpful, but not pillars of operating your business.  Businesses have gone without them before. Nonetheless, any forward-thinking business would love to have them because they'll make your life easier.

High-quality training tools that make for a low learning curve

Mobile functionality

(via a mobile-optimized app)

Seamless integrations for the rest of your technology suite

Internal communications tools

Cloud-based software options

Highly accessible customer service
The hard part may be deciding what's a want and what's a need. For instance, every business needs some form of CRM system – even if it's entirely on paper files (we hope not!). But is this a need? 
It might be possible to use separate CRM software and find a dealer management system that will connect with it. That's less than ideal since an included CRM would be better integrated into the software's features, but it could be done. Many businesses make use of multiple software solutions, but it's always best to consolidate your most important functions into as few as possible.
While we're on the subject, we'd be remiss if we didn't mention that our ASPEN Business Management Software has robust, seamlessly integrated functions for all of the above.
2) Create an "Evaluation Spreadsheet"
Using Excel, Google Spreadsheets or other software, you can refine and organize your brainstormed list into a concise checklist for evaluating dealer management system providers.  Your left-hand column could list criteria, and then any information relative to the products you're exploring can go to the right.
Without a hard list of functional requirements, vendors will only try to sell you on what their software does best. To find a perfect solution, you've got to be abundantly clear on your needs.
Who Fills It Out? 
This is a great document to hand to vendors of dealer management systems and have them fill it out themselves with details relative to their product. Or you could keep it internal and include multiple columns for easy comparison between the products you choose to evaluate. Or both!
If you provide it to candidate companies, it may also be helpful to include a section at the top explaining your essential business functions, pain points, any hard requirements and goals for the system. The aim is to educate the vendor so that they can give you the most accurate and relevant answers.
To Weight, or Not to Weight? 
It's possible to add an internal "weight" to certain criteria and "score" each product, but your team will need to decide whether quantifying it will lead to a more accurate evaluation, or if it will just get in the way of decision-making discussions. Every leadership team is different, so talk internally and settle on the approach that works best for you.
Get Granular.
It's not enough for a criteria to say "has tools for fixed operations." Break it down. Do you want built-in messaging for communication with fixed ops customers? Should communication tools automatically integrate with service scheduling and CRM updates? What financial trends can it filter and report within the service department?
NADA statistics have shown that, on average, fixed operations (service) produce over 46% of the gross profit (and 60% of net profit) for a dealership with only a 12% share of total revenue.  And it does this with very little advertising. To achieve these incredible margins, you'll need tools that can keep a sophisticated pulse on performance metrics.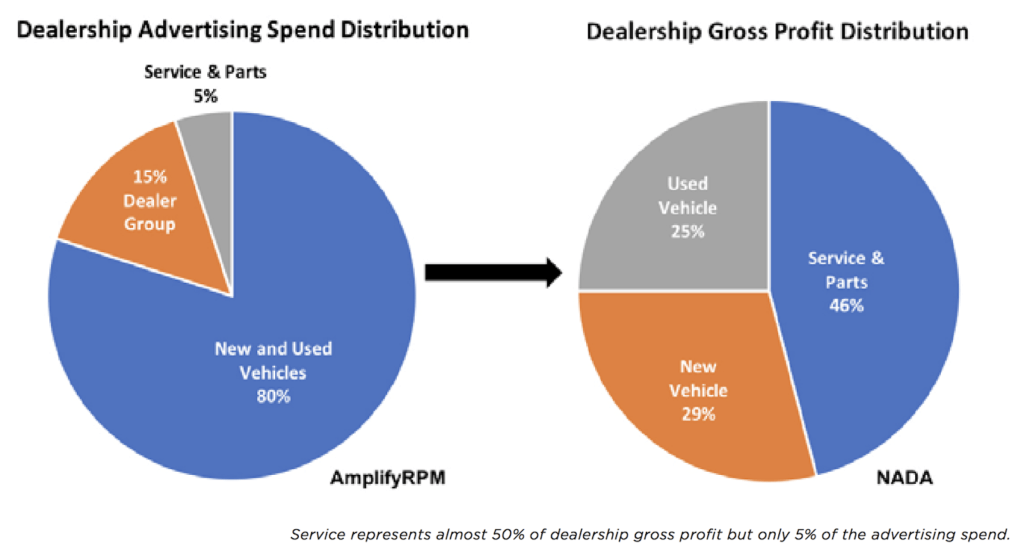 (Source: Fixed Ops Mag)
3) Compile an Initial List of the Dealer Management Software Options
Research and identify a collection of dealer management system providers that meet your basic, non-negotiable criteria. There are a lot of ways to approach this process:
Conduct a thorough web search.

Try a variety of relevant search terms so that no stone is left unturned. You'll see different – but equally relevant – results for searches like "equipment dealer software," "dealership management system providers," and "dealer management software."

Ask people you know for recommendations.

Coworkers, LinkedIn connections, friends and others in your professional network may have useful experiences or informed opinions.

Check industry publications.

Gartner and Forrester compose research studies that identify market leaders, but more industry-specific publications could also have resources with suggestions. 

Read online review lists.

Websites like G2 and Capterra may have put together recent lists of relevant software with ratings, comparisons, and discussion around the finer points of each one's strengths and weaknesses.

Post on a public forum.

Go onto an online forum related to your industry and take a poll of the community. You'll get recommendations from folks in the same position as you, with nothing to gain from promoting one option over another.
It's often possible in this stage to start taking some initial notes on the focus of each product, or its best-in-class advantages. This will help you prioritize the ones you want to look at more closely and narrow down to a "shortlist" of candidates.
4) Validate Your Shortlist
Get in touch with each provider on your list and be clear about what you want to know. You may be able to glean some info from their website and freely downloadable content assets.  But only the creators can answer narrow questions or elaborate on what's under the hood.
Start by sending a summarized description of your requirements, challenges, and goals. Request a reply within a timeframe that makes sense for your search. If they don't get back to you, they're not worth chasing…this is a sign that their customer service could be frustrating in the long run.
However, if the vendor's reply is timely and their answers impress you, check them off as worthy of a follow-up interview. This would be an appropriate time to get on the phone and ask for more details or to book an in-person meeting. With your spreadsheet in front of you, go through your criteria and see what the vendor has to say. Here are a few questions you might consider putting on your list, depending on what's important to your business:
Business Management
Is your product all a single package, or can I add components and complexity as needed?  For example, can I add accounting or sales pipeline functions later on?  

How many built-in report templates or reporting parameters do you include? How can I customize them?

How does your system handle expansion? For example, adding locations, hiring more people, entering rentals or expanding across market segments?

Do you offer

mobile access to the system

from anywhere?

Are there internal communications tools?

Can I automate follow-up tasks and workflows that will move across departments?
Parts & Service
How can I use your software to streamline and track service scheduling?

How does your system facilitate multitasking and interruptions? Can I open multiple windows?

Will it keep repetitive transactions quick and consistent, with minimal duplicated effort? How?

Can your product conduct detailed parts analysis (fill percentages, turn rates, performance by location/manufacturer and so on)?

What sorts of reports can I create with your software? Can it track technician time, department profitability or revenue forecasts from open work orders?

Can your system generate suggested stock orders based upon what sells and when?
Rentals & Fleet
Do I have to manually add each unit to a rental contract, or are there shortcuts for tracking multiple units?

Can the system analyze lost sales by reason so that I can take immediate, corrective action?

Will I be able to track and log notes on units from the field?

How can your system help me decide when to expand or transfer units from my fleet?

What details can I track on each unit (e.g., service history, transactions, depreciation, location, utilization rates, etc.)?
Sales & Marketing
What sales performance metrics can I track/access?

Do you have an integrated CRM tool?

How can I segment my customers with your system (type, warranty expiration, last service date, type of equipment owned, etc.)?

Do you have quoting and pipeline tools?

What can the system automate (campaigns, workflows, emails, quotes)?

Can I build quotes according to the desired profit margin?
Financial Management
Can your system create subsidiary ledgers within the general ledger?

Will I be able to import data from external files?

Can I custom-filter and define balance sheets and income statements (comparative, location, department)?

In what ways can I customize accounts and charts?

Will the system's data update automatically or manually?

Is there a central dashboard with a high-level, real-time view of financial data?

Do you integrate payroll?

 

Is there an integrated payment/card processing portal?

Can you handle currency exchanges?
IT (Support, Training, Integrations, and Updates)
Is your software easy to use? How or why?

What sort of support do you provide? When are reps available?

How do you handle training? Are there videos and a comprehensive knowledge base? Will you send a representative to help us?

What's the typical frequency and customer cost of updates to your dealer management system?

Who handles the integrations and APIs that connect your product to our other systems?

What's a typical

timeline for implementation

?

Do you have any plans to meet additional needs in the future?
5) Request a Demo
At this point, you've likely narrowed your list down to a final two or three dealer management software options. Preliminary interviews are over, and it's time to conduct an in-depth evaluation of the finalists.  
Set up a formal demo with the vendors and make sure they have the right folks present to answer any question, no matter which aspect of the software it applies to. Fill in the last remaining blanks on your evaluation spreadsheet. At Charter Software, we're always excited to show you what our product can do in a live demo – any vendor that doesn't offer demos should set off red flags. 
The demo is also a good time to request reference information for existing or previous customers who've had similar needs. After the demo, you'll be better equipped to get a reference's take on the aspects you've just seen in action. This due diligence is critical to making sure the provider's claims check out.
If you're still interested after the demo, it's time to get a formal proposal and review it with your team.   
Now, make your decision!
The right dealer management system will give you everything you need to support your growing business. Make your choice because the system fits your criteria and offers real solutions – not because of the many promises made by the dealer management software providers.
Powerful software with the right balance of ease of use, customization, and complexity can be the key to unleashing your growth potential. Take the time to make sure you've found the right fit.