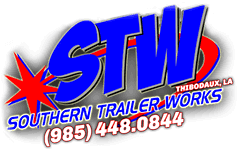 Before Kelly Angelette was the owner of Southern Trailer Works, you could find him sprint car racing on dirt tracks across the southern United States. Frustrated with the lack of custom trailer options available to him, he became a dealer himself in 2000, leveraging his industry knowledge.
Working alongside his wife, Jody, they started small, building and designing trailers for the race car industry from the side of their house. As demand grew, they expanded their business and eventually invested in land to accommodate their growing needs.
In 2015, Kelly decided to add agricultural equipment to the business while keeping the local trailer business with equipment trailers, utility trailers, and cargo trailers. They relocated their dealership to the side of a major highway in Schriever, Louisiana, growing the business by 45% in their first year, followed by another 40-50% growth the next. Despite concerns over COVID-19, his business saw an impressive 100% growth in the past two years, and the dealership now has 20 employees.
When deciding which dealership management system to implement to accommodate his growing business needs, Kelly narrowed it down to ASPEN and another DMS. After just six months with the other DMS, they faced difficulties with their finances and accounting, prompting Kelly to switch to Charter's ASPEN business management system. The switch allowed Kelly and his team to get their financial operations back in order, which was crucial for their continued growth and success.
What was your reason for getting a dealership management system?
Kelly: "After hurricane Katrina, at the end of 2005, my wife was really struggling with just doing paperwork on QuickBooks. We got really busy after Katrina because New Orleans was all torn up, and everybody needed a trailer to clean up.
We ended up getting another program called Peachtree to try to help out. We used it for a couple of years, and we were outgrowing that pretty quick. Peachtree and QuickBooks, you know, it's not a real management system to manage inventory, parts, and margins.
We needed to understand what we needed to keep as far as parts and whole goods to make sure we don't run out of items, so other systems aren't really designed for that. We needed more of a dealer management system.
We signed up with ASPEN because we were outgrowing ourselves, and I knew at that point that we were going to expand the business and that we needed something better to keep up with inventory.
With ASPEN, you have more accountability and transparency about what's going on. You can actually see what transactions happened. But there were so many steps in entering things and writing checks and vouchers and correcting invoicing, and parts return and stuff like that. I learned to appreciate it later.
Then, the other DMS actually upgraded their system, and I made the decision to switch over."
So, you were using a different DMS for a little bit – what was that like?
Kelly: "We were rocking along with it and having issues that were damaging my business and my profit margins.
Because we order so much – we do over a hundred thousand dollars in parts a month – and you're not going to look at every part being ordered to see what it is, especially if it's a computer-generated report. So, we were getting stuff we didn't need and not ordering stuff we did need.
Then the matrix for the pricing was all over the board for us. We couldn't operate it the way we wanted it to by manufacturer and who we buy from on the trailer parts side. For the tractor side, it was okay, but not for the trailers. It just wouldn't work very well.
I was losing profit. If I set the matrix at a 50% markup, then some things were too high, and some things I wouldn't make enough. If I set it at 20%, same thing. I could change different suppliers, but I couldn't do each item that I wanted."

Why did you decide to come back to ASPEN?
"On the accounting side, I wasn't real comfortable, and I did not like the fact that my employees made forced entries without an explanation from the DMS provider.
My CPA came in to do my taxes and to do the quarterly, and he said that the reports are very grandma school type of reporting. We were doing things we shouldn't have been doing just to correct things. He said I could pay him to fix this mess – and then every year he fixes it – or I needed to switch systems again.
I can't have a system where you call them, and they say, well, just force a correction.
What I learned online was that all the information that's required from ASPEN on the front end is required to give you accurate numbers and accountability on the back end.
You need all these steps on the front so that it puts it in the right categories and in the correct accounting places so that when you do generate your reports and pay your sales taxes, and you look at your profit margins and all that, everything's accurate."
What was the process like switching everything back to ASPEN?
Kelly: "Switching back was much easier than I thought it was going to be. You guys still had everything built. Y'all didn't get rid of anything in the six months we were with the other DMS. We didn't have to deal with anything because everything was still there.
All I had to do was another cycle of counted parts which we knew we were going to have to do. So, we did the parts count and updated the inventory, which was real easy.
You guys didn't even charge me. I figured there was gonna be a big transition fee or something. And they said, no, if you want to turn it back on, just pay your monthly fee."
So now that you're back on ASPEN, what's your favorite feature?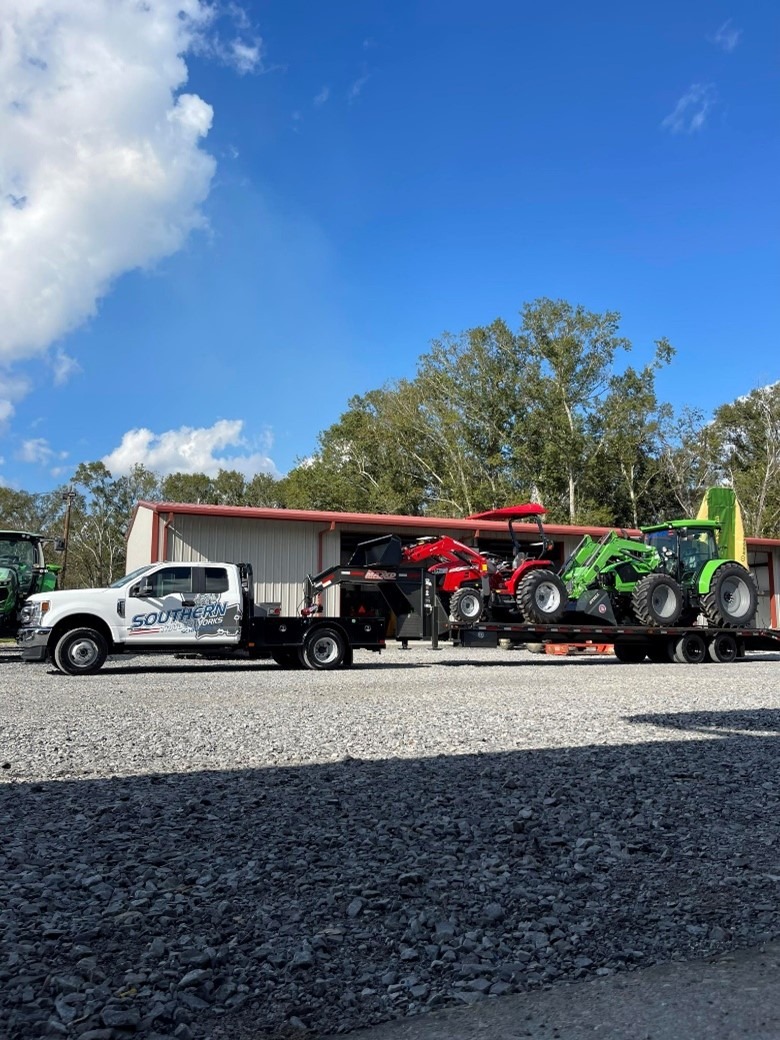 Kelly: "All the reporting from the accounting side. The accuracy and accountability around the accounting side and the reports. Even the inventory reports. There's no question about what happened or why it happened. You can go drill down and see exactly what transpired."
What are your long-term goals for the dealership, and how do you see ASPEN helping you with them?
Kelly: "Going forward, we're gonna keep growing what we have by adding inventory and growing the business and expand my service department. My son is 29 now, and he's interested in growing the business around rentals. I don't have rentals turned on with ASPEN right now, but it's something we are looking at doing."
Do you have any advice for somebody that is looking to buy software like ASPEN for their business?
Kelly: "ASPEN's not gonna show you the shortcuts in your training, that's something you're gonna learn as you go.
Your trainers and setup people don't know exactly how you're gonna run your business, and they don't want you to get it wrong. So, they show you the long version, and after you learn it for a while, you realize, oh, I can do this, this, and this. You have to understand it first to understand what you don't need. You need it all so you can understand what you don't need.
If you've never had a system before, then you're gonna appreciate the accountability and accounting side of it."