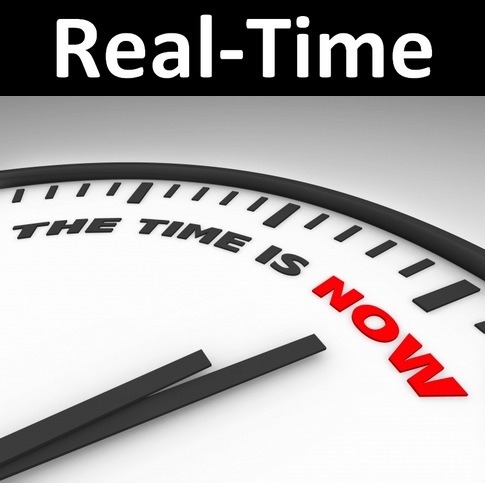 In a world where we've gotten quite used to knowing about and responding to an event almost immediately as it occurs, it only makes sense to use the same approach when using a dealer business system to track and respond to information related to your business.
For example, in the same way that you might quickly react to news that could affect the price of a stock you own, take action after being alerted to suspicious purchases on a credit card, or reply to an influx of social media posts about your company is how savvy business owners are now managing their dealerships. The key to this approach is to use a dealer business system that processes your data in real-time, which, according to Wikipedia is "information that is delivered immediately after collection." The ability to track and analyze real-time data offers dealer principals, managers, and owners speed, flexibility, and competitive advantage. Continuously refreshed data viewable on their system dashboard provides business owners with an instant-read on their business, reflecting business changes as they occur.
The ability to track and analyze real-time data offers dealer principals, managers, and owners speed, flexibility, and competitive advantage.
A real-time dealer business system can respond to the way that equipment dealers want to manage their business. Users of traditional business systems must wait for data to accumulate, and then be sorted and extracted, resulting in a picture that is out-of-date. What most managers want—and need—is a view of what's happening within their business operations, as it happens.
One of the most important applications for real-time data is a CRM (customer relations management) system, ideally a component of the dealer business system. Up-to-the-minute information about customers, such as their customer purchase and service history, can be used to make better and quicker business decisions, often within the span of the customer interaction.
Access to real-time analytics also provides better sales insight by letting sales managers see exactly how the sales team is performing. It also has a huge impact on the accounting process. "Real-time accounting in a business system means that transactions are processed as they occur," says Melissa Amen, Customer Success Manager, Charter Software Inc. "In a batch system, transactions may not post until the end of the day, leaving you with the unsavory options of either having to dig through piles of paper or wait until the next day to find what you need," says Amen. "Plus, in a real-time system like ASPEN, the data is right at your fingertips, and the ability to drill-down to transaction detail provides so much flexibility," she adds.
To truly take advantage of real-time analytics, management and staff need to be ready to act on the data as quickly as it is received—and there is a lot of data pouring into the dealership, all day long. Craig Houseknecht, VP of Operations, MTE Turf Equipment Solutions, says, "With three locations, it can be difficult to keep track of what is going on in multiple parts departments, multiple service departments, managing inventory, etc. Access to the real-time data in ASPEN helps us to do our jobs every day by allowing us to see a lot of things we wouldn't otherwise be able to see."
Contact us to learn more about ASPEN Business Management System.